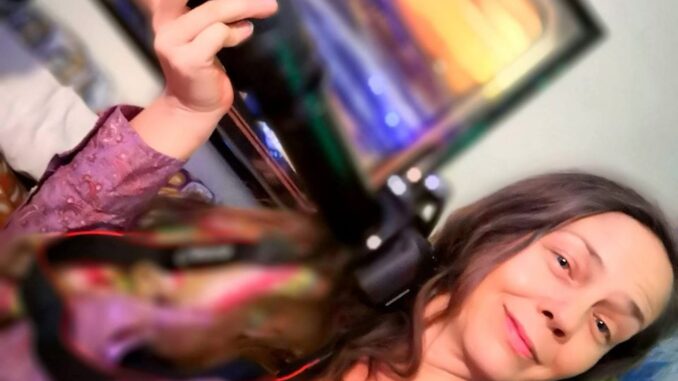 Holy Moley! Looks like we made it! First show back will be tonight, February 5, 2020 7ish – 9ish PM PST/10ish – 12 ish AM EST 🙂
Sorry, not only is this my first show back, I will be trying to run the broadcasting system all by myself for the very first time in my life, so please be aware there could be some technical issues. 🙂 That also doesn't mean there WILL be technical issues either….we will just find out as we go. So please be sure to let me know if there is something that can be improved for the next broadcast.
I will be unable to get the caller line up, so the way we will have to do callers is you will have to either post your number in the text chat for me to call, (ALERT ME IN CAPS), or you can send me a text, skype message, or email at christieaphrodite@gmail.com with your name and phone number. It will only be this way for tonight. 🙂
Tonight we are gonna catch up about my last 6 years since I started my 30 day Soul Journey in December 2013, and discuss some of the things I've learned along the way. And I have to admit I'm a little raw tonight, which I will explain in the show, so I honestly have no idea what I'm going to talk about. But if I can stay focused, I will try to address these topics below and anything that comes up in the chat.
And as always if you have any questions or comments, please feel free to call in LIVE at 319-527-5016, or feel free to leave a comment here or use the contact form.
How did I heal myself while on this pilgrimage?
What did I learn?
What changed about my healing approach from before this "Soul Journey?"
What are the future plans for this show?
I might mess up, but I'll be here. Let's just call this practice. 🙂 Looking forward to seeing you soon!
EDIT: Show went alright, but I was definitely over modulated. Just turn the archive down so it doesn't hurt. 🙂 I will work on that and a couple other weird things that came up I have no explanation for.
Other topics I Addressed are MKULTRA, infant genital mutilation, the original trauma we just can't ignore any longer and some insights into what happened while I was gone and how I was erased.
Join us here to listen live and chat if you can make it between 7 and 9 PM Pacific and if you miss it, you can catch the archive here. 🙂
You can view upcoming shows here: https://christieaphrodite.com/category/show-schedule/
Please follow and like us: