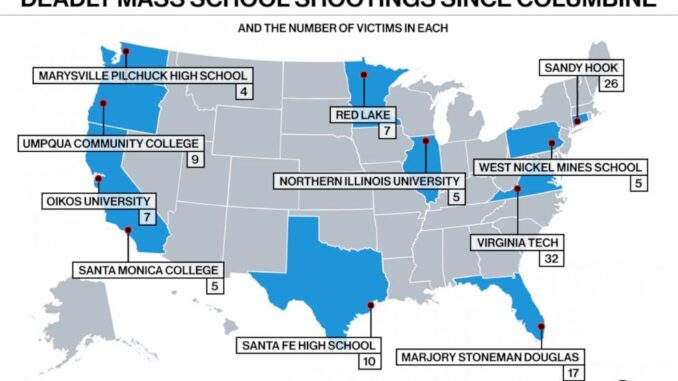 Wednesday, April 23, 2008
Did you know that most school shootings and acts of mass violence are committed by people on antidepressants who showed no signs of violence before being medicated?
There was a tripling of depression risk among people on three or more medications that have depression as a potential side effect!

Ritalin is the most commonly prescribed drug by psychiatrists for children, yet it's more potent to the brain than cocaine.

Visit the Generation Rx website here.
In the past 11 years since the posting of this blog there have been hundreds of alleged mass shootings. The one thing in common claimed by each of these reports is that the shooters were taking antidepressants or antipsychotics for their diagnosed "mental illness."
Psychiatrist Says: More Psychiatry Means More Shootings
I would like to ask, who did they shoot before they were on pills?
Why did none of these shootings exist before children were being put on medications for these diseases that haven't even been proven?

In 2019, the handwriting is on the wall. These shootings are a direct result of the drugging of children. Click here to see how many children are on psychotropic drugs in 2017!!! Including over 135,000 children under the age of ONE!!!
To learn more about the dangers of psychotropics, please visit Dr Peter Breggin. He has authored over 2 dozen books on the topic and has lead the way on the front lines of drug truth and accountability! Breggin also started Empathic Therapy where new methods of rehabilitation are addressed. After over 6 decades in the psychiatry industry, Dr Breggin has stated that no one needs to be on these drugs!
Hear what Dr Breggin has to say about the connection between mass shootings and prescription drugs.

In Health,
Stephanie Davis
Please follow and like us: