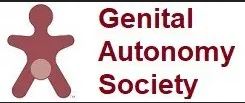 In this February 17, 2020 episode of The Christie Aphrodite Show, we will be joined by John Adkison and discuss what I believe to be the "original trauma" in our current daily life. John has been educating others about the rights all should have keep intact the body we were all born with. Learn more about John and all his projects here.
What is Genital Autonomy and who is asking for it?
But I thought we were free? Don't we all have protections under our bill of rights?
Where did infant genital mutilation come from and why do we accept it?
What is behind the desire to mutilate babies upon birth?
John's website: https://genitalautonomysociety.org/
Some links for further research discussed in the show:
Join us here to listen live and chat if you can make it between 7 and 9 PM Pacific and if you miss it, you can catch the archive here. 🙂
And as always if you have any questions or comments, please feel free to call in LIVE at 720-740-9229, or feel free to leave a comment here or use the contact form.
You can view upcoming shows here: https://christieaphrodite.com/category/show-schedule/
Last shows here: Astro Awareness with The Peace Dealer , The Greatest Lie Ever Sold , Deep Healing with Ananda , Surviving and Conquering Homelessness , Heal Or Die, Welcome Back
Please follow and like us: