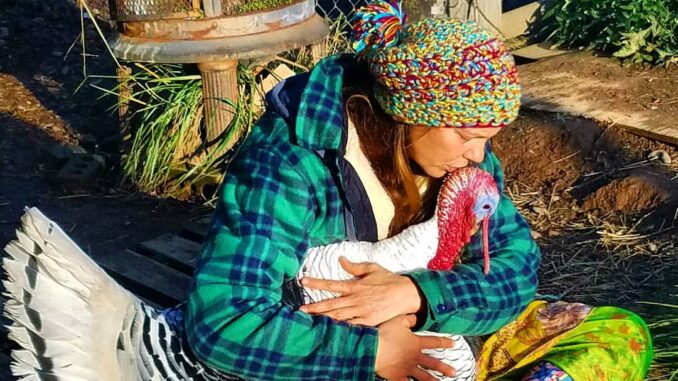 This was back on the farm in 2016 in my #pimpmytent days with my turkey friend Osiris… This adorable video he actually followed me into the farm house!!! Yes, INSIDE!!!
I was the only one on the farm he didn't attack, but I don't think that's too hard to figure out why. I was the only one that treated him as an equal!
If you haven't see my initial encounter with Mr. Osiris, check this out here! 🙂 So funny testing me here…I had no idea what to expect, but it ended well!
This video was when he first climbed on me like a little puppy…
And in this video, watch him chase his owner away after attacking him then coming to me to sit in my lap and cuddle! awwwwwweeee……..he's a little lover! 🙂
You can see more of my cute animal videos here! 🙂
Please follow and like us: