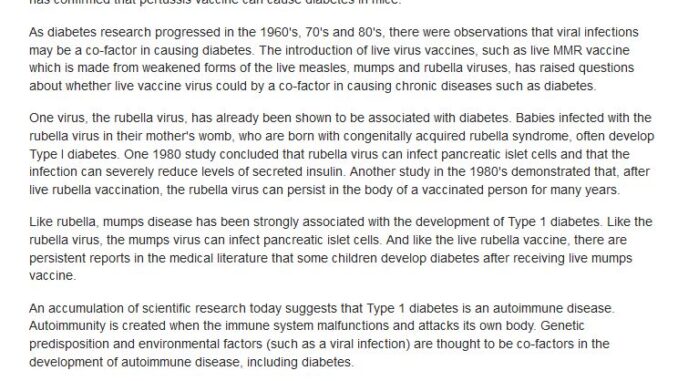 The Most Deadly Conspiracy Ever Sold!

Keep in mind that this show was recorded in 2008 so a few things have changed, like the exemptions we discussed and the schedule which has gone up to 70 plus vaccines currently in 2019.

Nurse Olivia graduated with honors from one of the top nursing schools in America before turning her back on the medical industry. In this 2008 TruthBrigade Radio show she shares her extensive research into the subject of vaccinations with Christie Aphrodite and her audience.
Listen to learn the truth about:
-What's in vaccines and how they are made
-The lies and disinformation concerning the Smallpox and Polio "epidemics"
-How and where to get exemptions from immunizations programs and much more!
If you are new to the idea that this chemical war has been implemented against us as evidenced by the rising disease rates, you need to start thinking clearly. Why have disease rates only gone up as a direct relation to vaccines? Why are we led to believe that mercury, one of the worlds most dangerous toxins is safe to be injected into our bloodstream?
I would also like to invite you to check out this article about the proven relation of vaccines to diabetes and other disease.
Only you can choose what's right for you, but I will say this…ALL DISEASE I have EVER EXPERIENCED IN MY LIFE IS VACCINE RELATED! I saw the difference in my children, one having more shots than the other and the immediate damage they did to their developing brains, creativity and ability to learn. I sure wish I would have known sooner, but it's no wonder that while I was finally learning the truth about health and able to heal people, not participating any longer in the drug system, they used this against me and charged me with medical neglect after taking my children away.
I am grateful to know the truth these days and to have been detoxing from these poisons the past 13 years since I learned the truth that everything I learned in school about health was a big fat lie.
Please stop contributing to the toxic and diseased environment we live in. Mandatory vaccines are a death sentence for all who partake. All diseases they call genetic are vaccine related. Choose wisely or be prepared for a life of disease.
Please follow and like us: