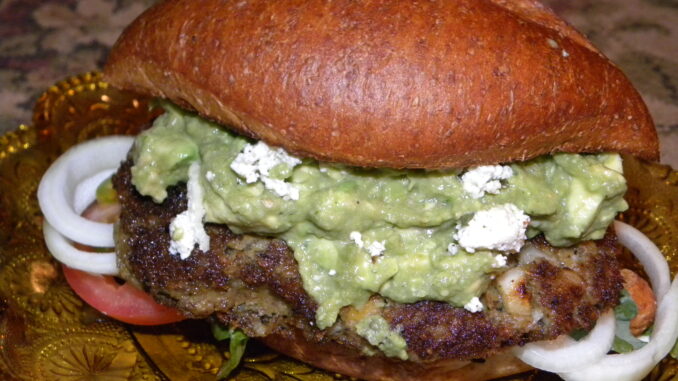 Whether you are vegetarian or vegan or not, these are hands down the best burgers I have ever had in my life!
And they were even tested in the Ozarks where my neighbors never had anything veggie in their lives! They also said it was the best burger they ever had and didn't even know it wasn't meat!!! 🙂
The best? Yeah, I know that's a bold statement, but I have done this enough to know it is true. And if you haven't tasted my magical cooking, one bite is all you need and you will never go back to corporate poisoning called food. 🙂
Please take note to follow the recipe in the video OR make sure you chop up some veggies and herbs for flavor. I personally use my "broth" for just about everything, especially beans, rice, quinoa, avocado, etc to cook with otherwise you just won't have the same mouthwatering flavor.
"Broth" recipe here:
(Note" My Puerto Rican friend told me that this is similar to a dish his family makes called "Sofrito." It's also very close to my salsa recipe. It's worth it to make a container every week so you have it handy every time you cook! Will save you time and add Flavor and Nutrition in everything you do!)
IF you are going to make these without my brothy sauce then you will definitely want to add some chopped peppers (sweet and spicy), tomatoes, onions, garlic and some herbs like parsley, cumin, oregano and basil.
In this particular batch I used black beans, chick peas, portabello mushrooms and rice. It's also delicious with lentils as well!
The good thing about veggie burgers is you can add any vegetable you like. Obviously no one is going to make anything like this everyday, being there are so many steps involved in this particular recipe, but I usually make a large batch at a time and end up only having to make this once or twice per year.
Enjoy!
Christie Aphrodite
Please follow and like us: