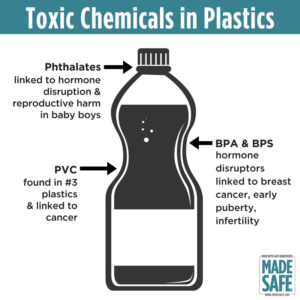 The Disappearing Male with Jim Brophy and Christie Aphrodite on TruthBrigade Radio, July 13, 2009, broadcast on American Freedom Radio.
Are males becoming an endangered species?
That's the question scientists and researchers have been pondering since alarming trends in male fertility rates, birth defects and disorders began emerging around the world.
More and more boys are being born with genital defects and are suffering from learning disabilities, autism and Tourette's syndrome, among other disorders.
Male infertility rates are on the rise and the quality of an average man's sperm is declining, according to some studies.
But perhaps the most disconcerting of all trends is the growing gender imbalance in many parts of heavily industrialized nations, where the births of baby boys have been declining for many years.
What many scientists are calling the most important — and least publicized — issue surrounding the future of the human race is highlighted in a CBC documentary that features two Windsor researchers who've studied the phenomenon.
Titled The Disappearing Male, the documentary includes interviews with Jim Brophy and Margaret Keith, adjunct sociology professors at the University of Windsor.
They have been studying the decline in the birth of male children in the Aamjiwnaang First Nation community located next to the infamous Chemical Valley, Canada's largest concentration of petrochemical plants, near Sarnia.
read more here:
http://www.canada.com/disappearing+male/949217/story.html
It has been brought to my attention that youtube is shadow banning this video so I have uploaded an audio file to the server here. If youtube doesn't work CLICK HERE to download.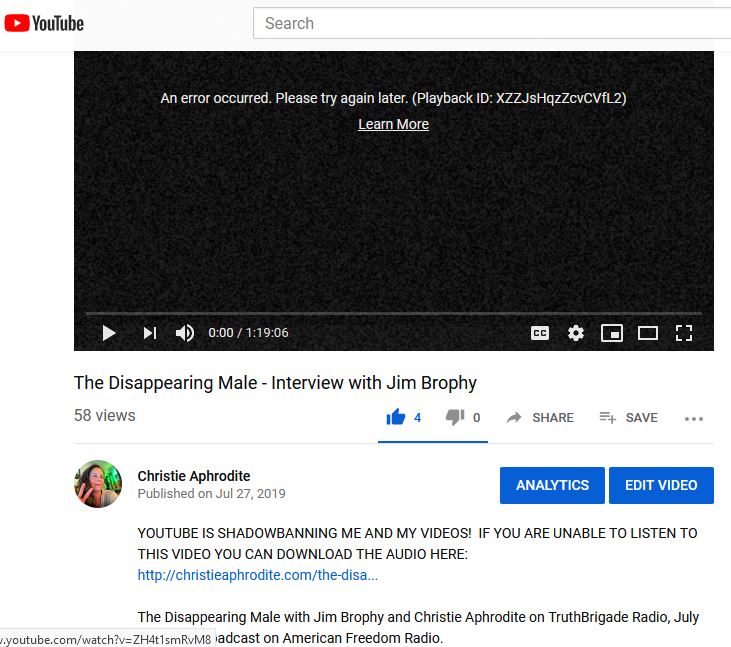 Watch the documentary here:
http:// https://www.dailymotion.com/video/xo8aja
This show is over 10 years old. How do you think things have changes since then?
I would also like to add this link to the national library of medicine confirming that they DO KNOW that bpa causes cancer, hormone and endocrine disruption, genital defects, autoimmune disease and much more. Go see for yourself!
https://www.ncbi.nlm.nih.gov/pubmed/?term=bpa
Since the images of the screen shots I took at pubmed.gov didn't come in too clear in the video, I'm going to attach them here. 🙂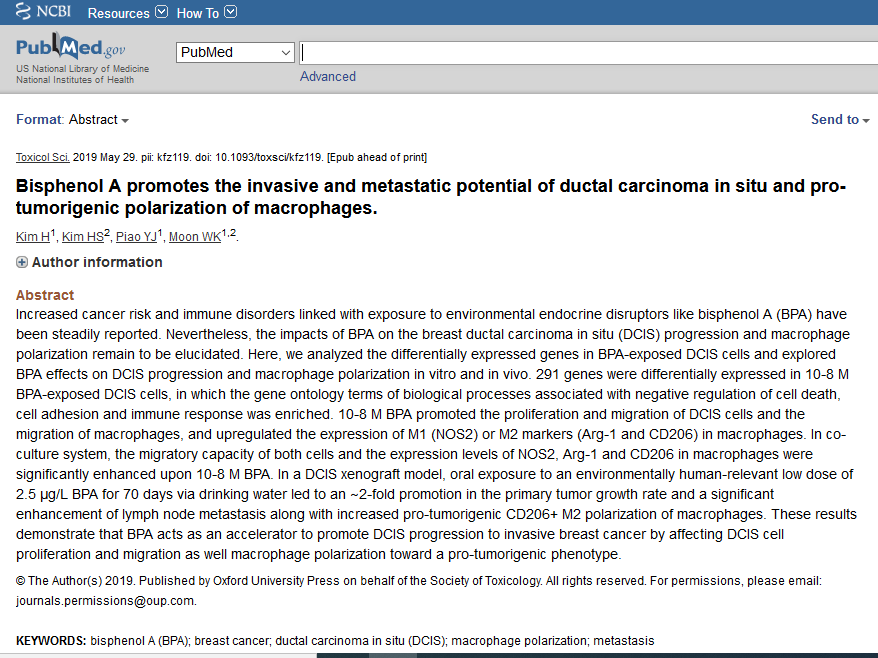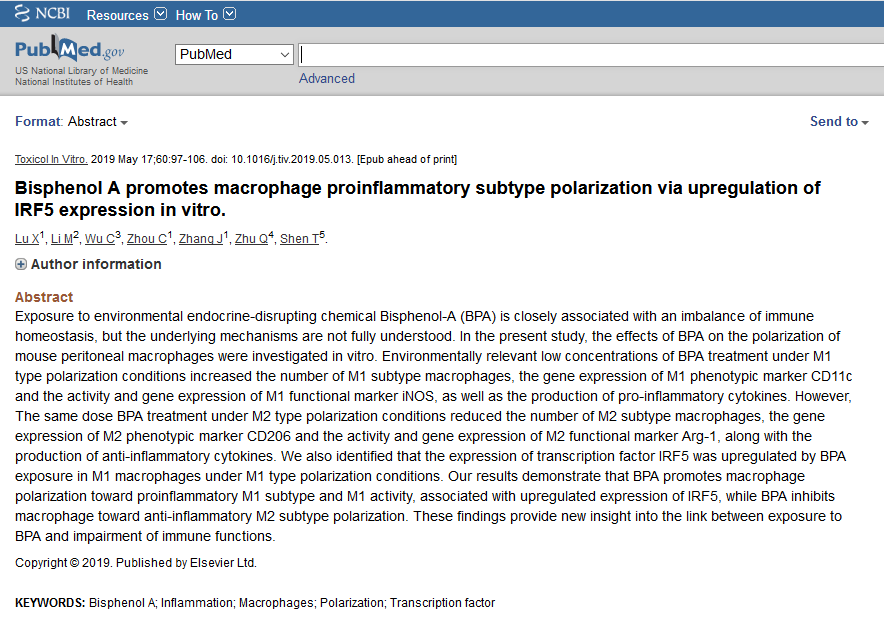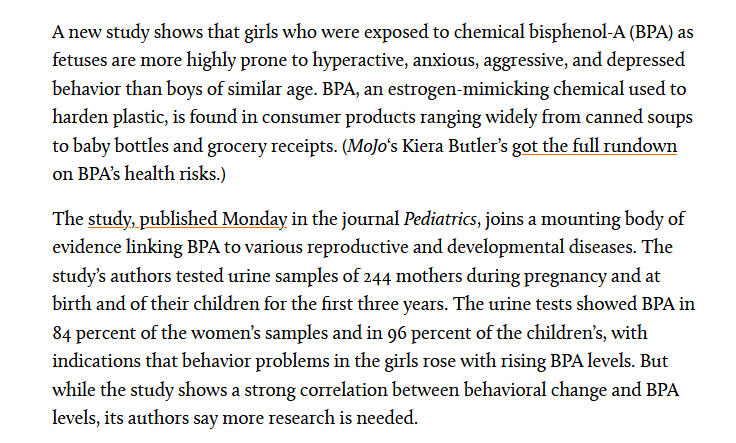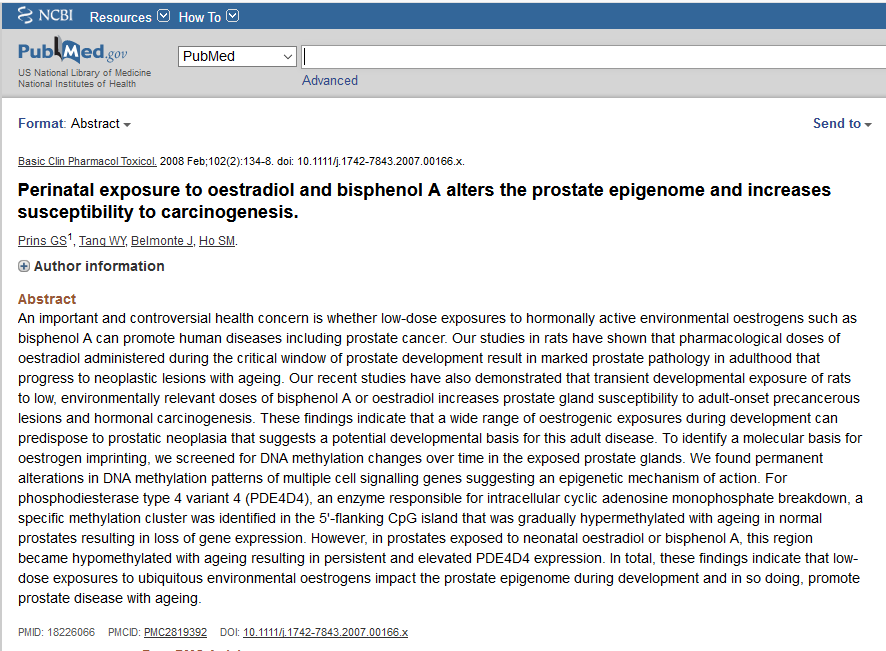 Take Care of yourself! Mother Nature is smarter than man!
Please follow and like us: