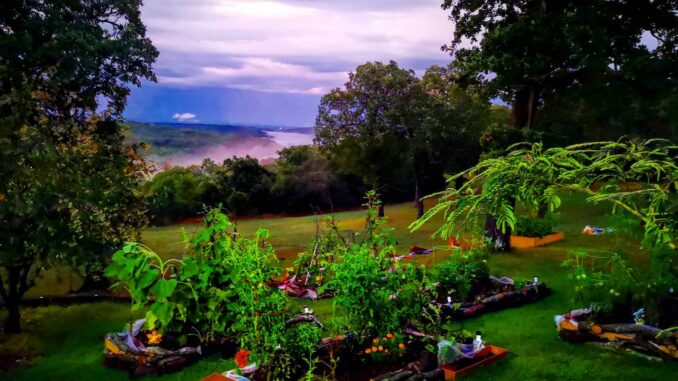 So, the last post I made on here, I thought I would only be gone a few days, maybe up to 2 weeks for my big move. If you've followed me on Instagram, facebook or youtube, you already know that didn't happen and why. 🙂
Let's admit, it's been a weird ride and my life is not protected from weirdness. I'll sum it up in case you missed it…The house I spent 5 months in thinking I was moving in to ended up not going through AGAIN on time. That was after 5 scheduled closes, so I had no choice but to not come home until I found my real forever home. As cool as the other one would have been, and as hard as it was going through 3 more after that before I finally found "the one," It was all worth it! 🙂 Yeah, I might have wasted a little extra time and money in the waiting game, but the timing might have been alright. I wasn't quarantined and on the road the whole time. 😀
It was not an easy search by any stretch of the means, and traveling the country during a "pandemic" certainly wasn't a cake walk….except I loved the lack of traffic!!! 🙂 But it did ultimately lead me to where I needed to be and I am sooooo grateful! 🙂
If you haven't seen yet, I am back in the Ozarks to finish what I started. My food forest, project love your neighbor and My True Essence, along with several other projects that will be revealed in time.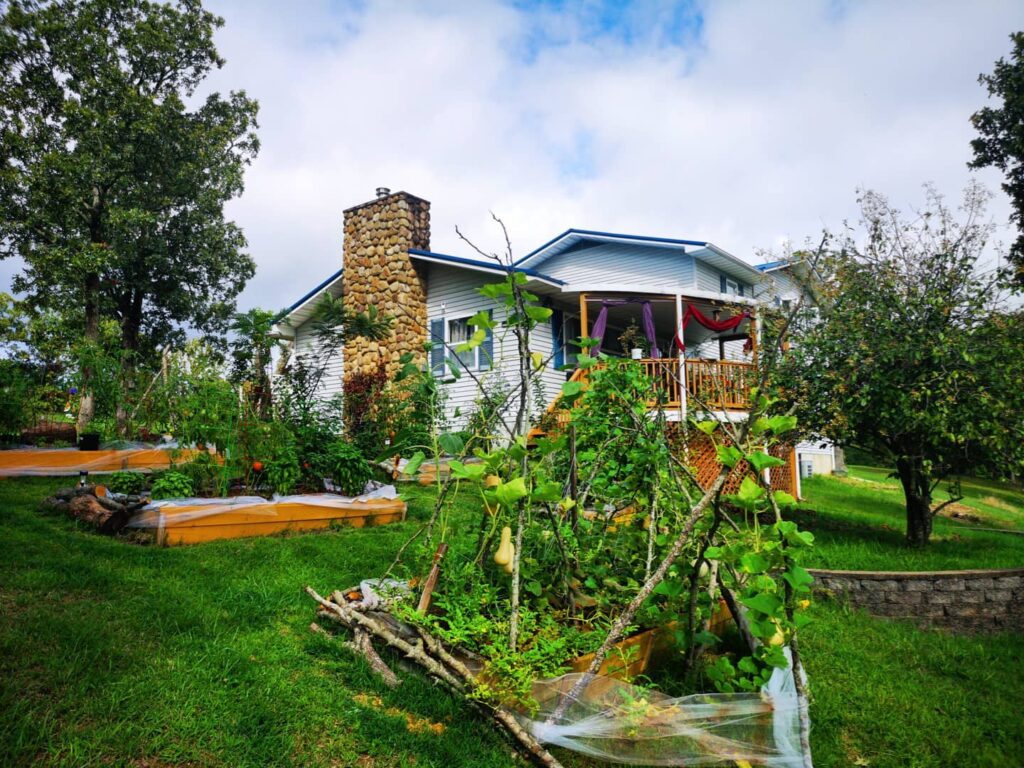 The only reason I haven't come out with them sooner was because of this crazy tortuous move and the fact that I've had to get rid of my so called partners who were supposed to be helping with this. And as frustrating as that can be, I am hearing the message LOUD AND CLEAR that this is for ME and to stop sharing myself so freely to those who do not deserve!
As much as I've wanted to share all my dreams, the fact of the matter is, others don't feel the same about me and I need to stop including them in MY plans, when I am not included in theirs. AND, THAT IS OKAY! I'm not butthurt on any level. I am free and I have only myself to count on, only myself to blame and only myself to be held accountable for…and I love it!
You can see photos of my progress of what I've created from the beginning till now here: https://www.instagram.com/ChristieAphrodite/
Progress has come along amazing, although I might never be completely satisfied…lol My boss can be a slave driver, but I fight her all the time. Not sure who wins, but I actually am satisfied with what I have accomplished! It will forever be a work in progress but I did what I did as fast as I could to get some food growing …and while I was considered "late" in the season on many things, my garden seemed to have caught up pretty well. So far I have preserved tomatoes, basil, cucumbers and other herbs, and working on more…which was much more than I actually expected. I really just wanted to get something in the ground to eat, but wasn't expecting anything extra, especially with the late freezes, floods, then excruciating heat at 100 on average the last 3 months in a row!
I got in a few fruit trees to add to what was already here and built over a couple dozen raised beds due to the rock I live on. Digging doesn't happen around here…LOL But it's been fun trying! 🙂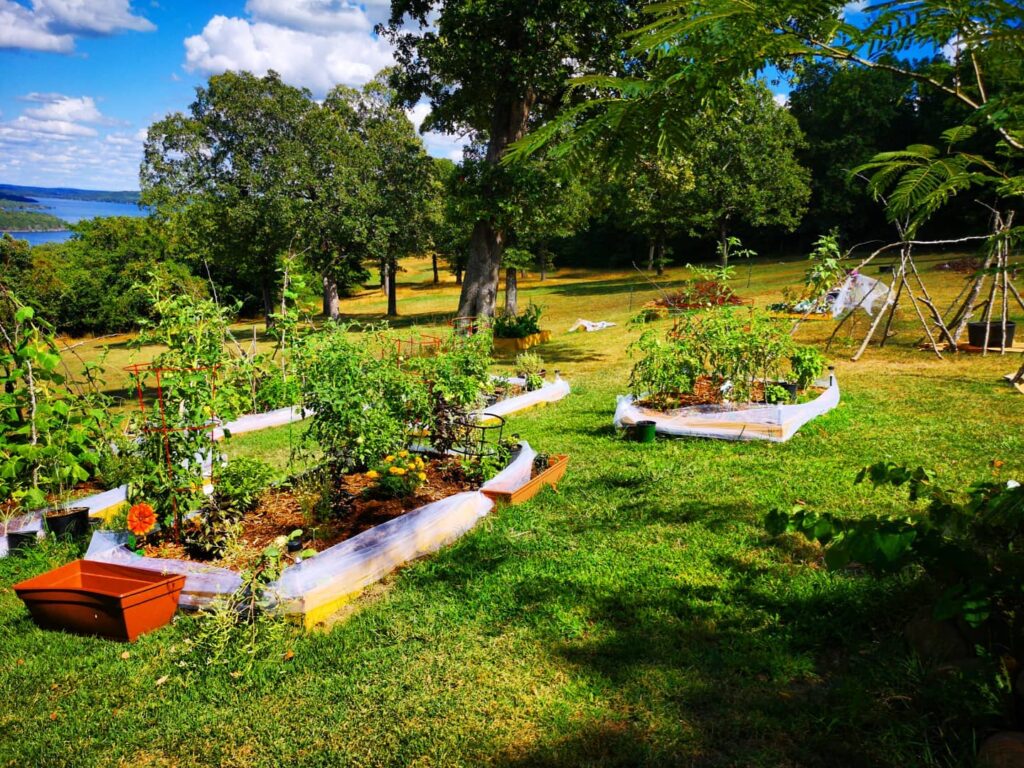 Another add to the delay here was my kitty, Zha Sharah, who disappeared my first night in this home when I moved in to rent before I could go back to Washington to move in for reals found a boyfriend who has blessed us with 6 more kitties! HAHA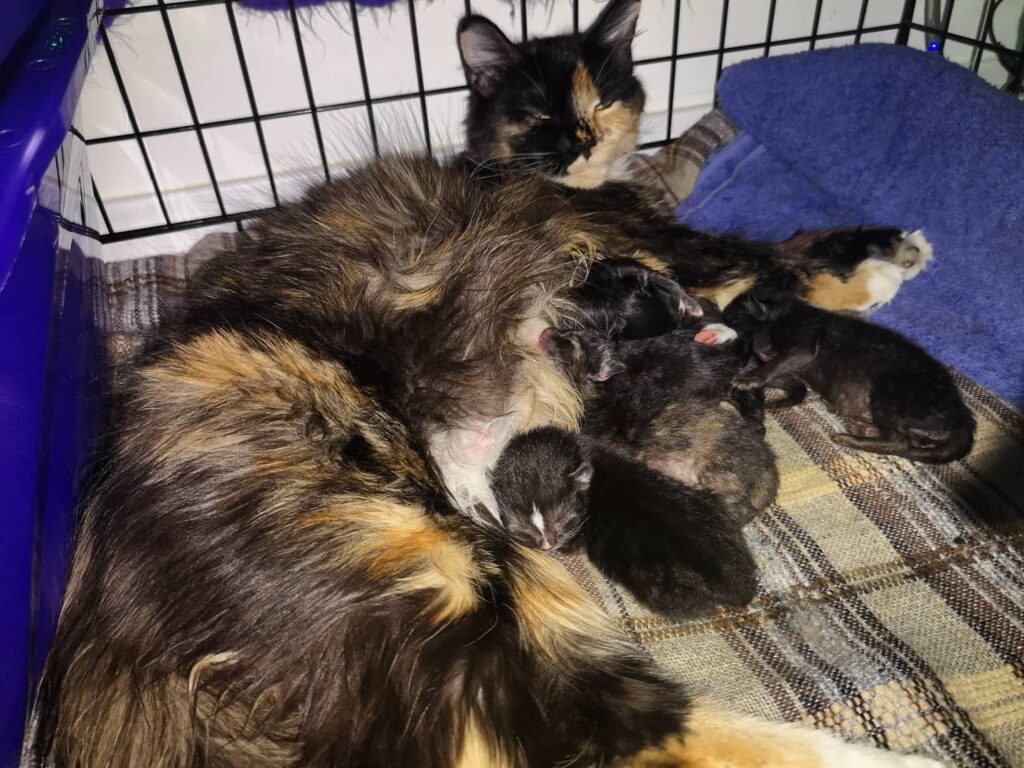 And if that wasn't enough, we ended up having a very serious injury with one of the babies who tied himself up in a crochet table cloth one night, which led to another month of 24/7 supervision with sleepless nights on the floor, and losing a leg. If you are interested in the details of that it can all be found on my instagram page. 🙂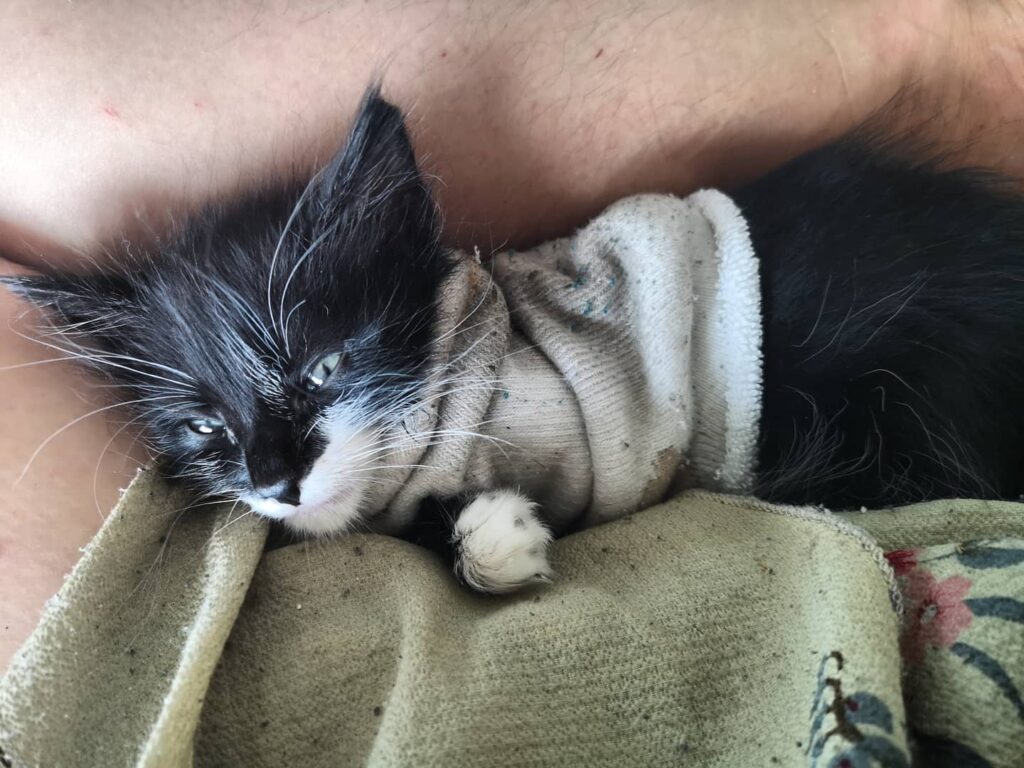 Jupiter is doing great now and can do all the things that the rest can do, climb stairs, my bed, the bay windows and even jump the barrier that was intended to keep them upstairs for a while since they have their own play room. 🙂
Throughout all this, I was still able to bring back My True Essence, my not so famous but will be one day medicinal skin care line, healing oils and herbs which I have been able to start making product that come from my yard! 🙂 It was all great timing, like finding self heal herb in my yard right before Jupiter hurt himself, AND it's been working wonders for me too after Momma Cat got mad about my trying to introduce her to another dog. Once again, I Get to put my new products to the test and so far everything has been working great! 🙂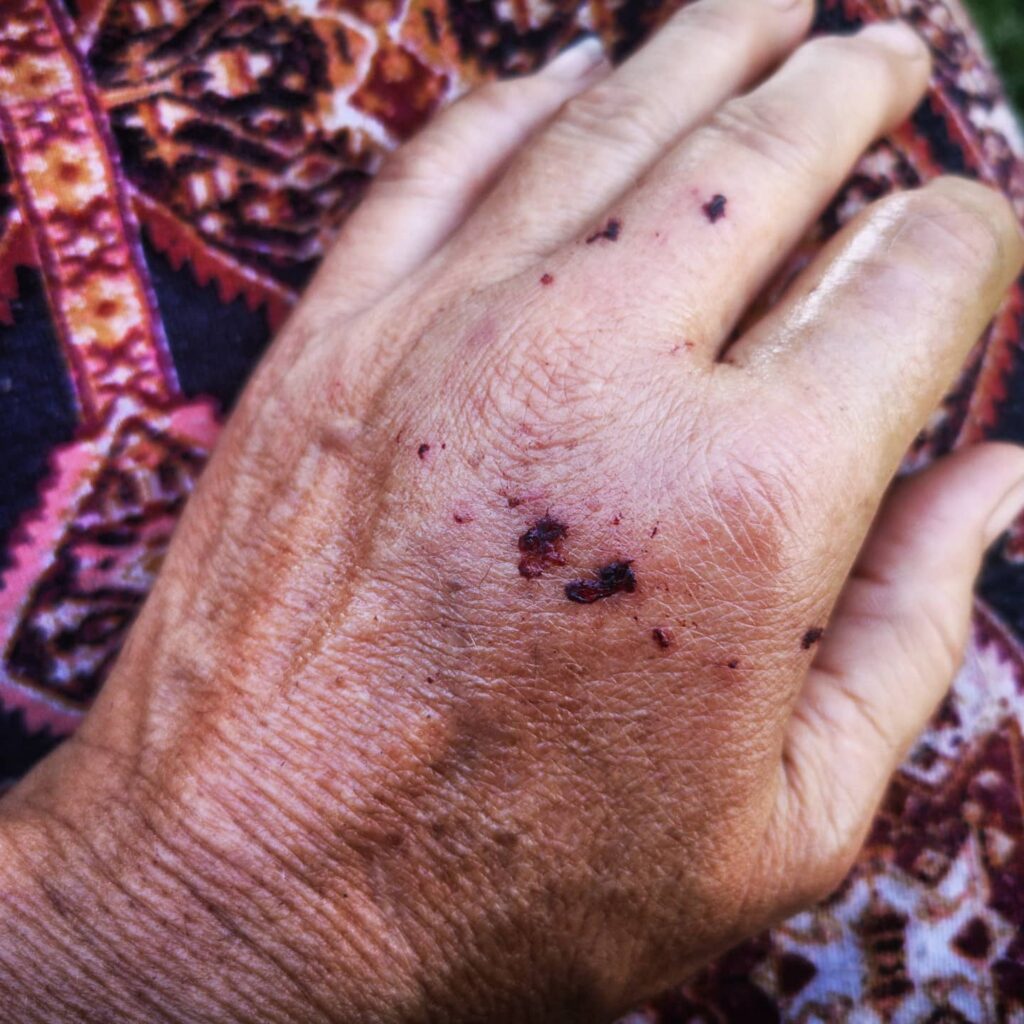 I also have figured out how to do live videos on youtube until I am able to figure out how to get my radio set up back together. Some chords came out and now I can't figure out where they go…not to mention the mic just stopped working one day even while plugged in correctly and used the day before. Oh well…it will all come together when it's supposed to! As always! 🙂
I want to thank those of you who have been here on the journey with me for your love and patience and support during these chaotic times. I give thanks to those who stayed true as much as I thank those who did not. These are NOT the times to have to wonder who you can trust. AND I hope you are also weeding your garden of that which is only holding you back.
I am in a place in life right now where I have never been so content. In fact I honestly did not even know this level of peace was actually attainable while on this earth. I have once again proven myself wrong and I spend most of each day giving thanks and and asking that everyone else finds their way to the life their dreams.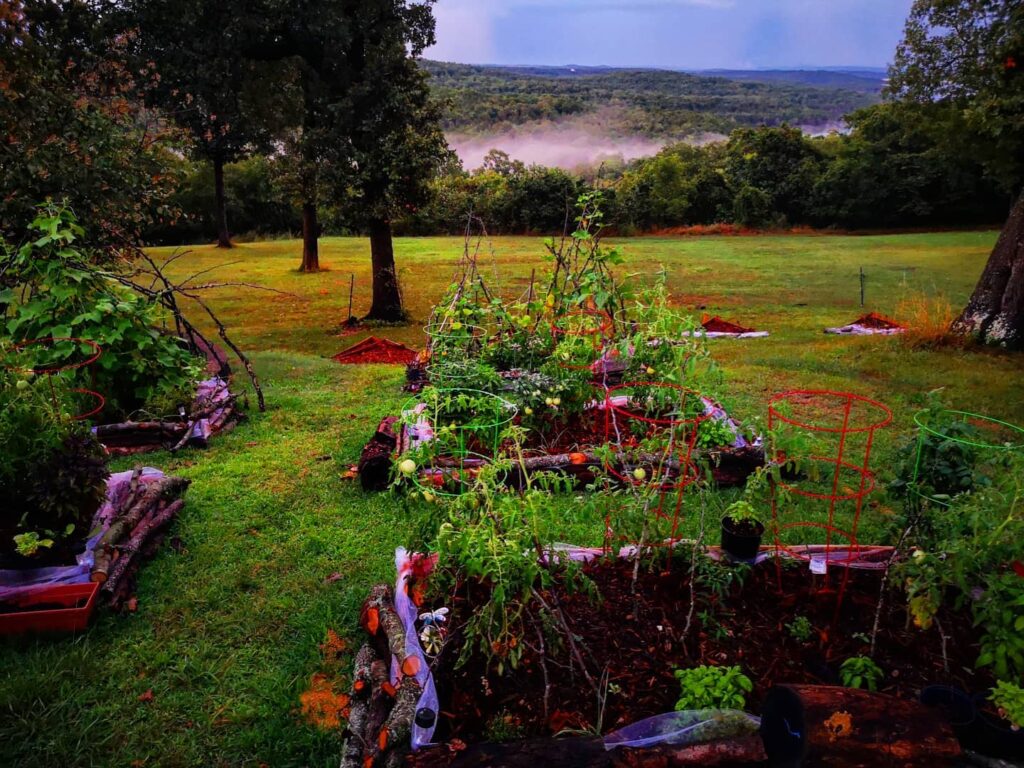 If you can all gain one thing from my path, please let it be that you CAN OVERCOME ANYTHING! No, it WILL NOT look the way you wanted it to, but if you LET GO to the flow, you WILL achieve much greater than you could have perceived previously! 🙂
I will be back here contributing regularly again so that my kitties and garden don't need me all the time. I felt building my future with my food forest was more important than anything else in this transition. Now I'm ready to take a break! Thank you weather!!! 🙂
If you want to join me in some live videos, please hit the notification button when you subscribe to my channel so you can be notified at short notice since I really haven't been scheduling these in advance.
Oh and I've been banned on fakebook for all but 9 days of the past 5 months…with no end in sight, so if you are wondering why I'm not replying…lol
Thank you all so much for being here and I look forward to communicating with you all! If you have any questions for Coffee with Christie, please feel free to send here, now that I finally figured out how to get into this email for the website! 🙂 In case I've missed yours over the last several month, I apologize for that, as I was unable to find my way in until I Got internet, then had to find the server and all that fund stuff. Bottom line is, I shouldn't be missing any emails anymore! 🙂
Blessings and Love to you all!
Christie Aphrodite
Please follow and like us: