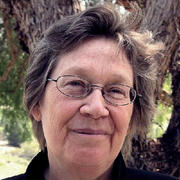 This Truth Brigade Radio show originally aired September 28, 2011 on the American Freedom Radio network.
Why has the history of matrilineal societies been suppressed?
Have any societies ever been modeled on a "balance of power"?
How did our current patriarchal system come to be?
Have men also been dis-empowered by this system?
What role does organized religion play in the distorting of history?
Why do women feel compelled to lie about their age?
Where did witch hunts originate and what is their true purpose?
What is an egalitarian society and why should we strive to achieve it?
Max Dashu's website is : https://suppressedhistories.net/
Please follow and like us: