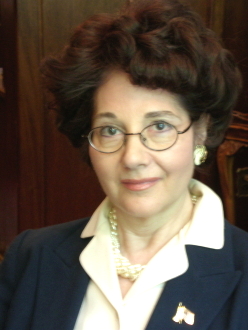 This TruthBrigade Radio show originally aired September 15, 2009 on American Freedom Radio.
What are change agents, facilitators, agitators and agent provocateurs and why do they exist?
Why is thinking for yourself not tolerated in group settings?
Does the public education system purposely instill cognitive dissonance in children?
Have all groups and organizations that steer public opinion been infiltrated by disinformation agents?
Why do professional provocateurs purposely avoid reasoned debate or dialog?
Beverly taught in public schools for nine years, starting in 1968. She was a Science Editor and Writer at NASA. In 1977 she wrote a technical piece for Roundup, the official newspaper of NASA, "David, the Bubble Baby. Beverly has worked as a chief speech writer at a number of national organizations and federal agencies, including the Commission on the Bicentennial for the U.S. Constitution. She has written several books, including Cloning of the American Mind: Eradicating Morality Through Education. Beverly lives in a suburb of Washington, D.C. with her husband of 40 years, David Eakman, an aerospace engineer/scientist. She is a graduate of Texas Tech Univ. (1968); graduate work at Univ. of Calif., Irvine and Univ. of Houston.
Please follow and like us: