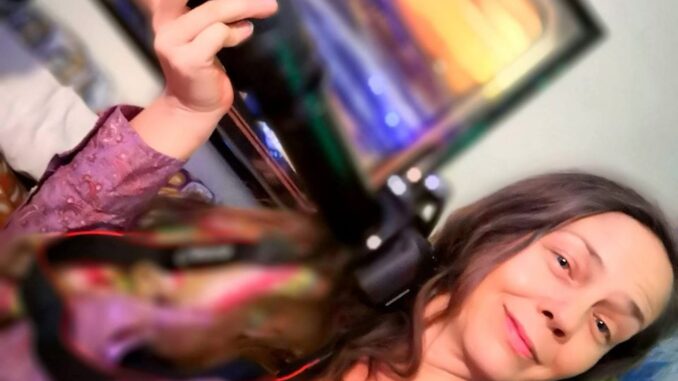 As these memories come up on timehop, I can't help but feel the nudge to share them now that I finally have my own website again. I know what it's like to be erased and have all your memories snatched with it so I will do my best to share as many of my homeless rants and memories of milestones in making my way back to life. 🙂
This one was 1 year after I ended my homelessness by moving into this cute little place I will be leaving soon to follow my destiny. It came with photos from the move in day and one year later which I will share below. Of course it looks way different now as I have sometimes shared on facebook and youtube and I am looking forward to the changes to come. 🙂
I share these memories in hopes that those of you who do need hope come across this Journey and KNOW, without a doubt, that YOU CAN DO IT TOO!!! I will never be able to thank those of you who were here along the way enough and hope that you know my love and gratitude for you and your role in my life.
December 18, 2018 Wow! My little place looked so much bigger last year! One year ago today my #homelessness ended. Ironically 4 years to the day that I left for my 30 day #souljourney…I sit here in awe of all the changes this year and all I can say is never give up! Dreams do come true! You may not know it now, but all struggles are placed before us to teach us who we are!

I am grateful for all challenges and challengers in my life. I am so thankful for everything and everyone in my life that has played a role in my journey of healing and self discovery! I am thankful to those who went out of their way to hurt me because you only taught me some skills I will never disrespect by trying to explain in words. I am so grateful to know who I am! To know real freedom and real healing!

I am grateful for all my mistakes, even my programming. I am especially grateful for that which guided me and gave me the strength to see clearly and know that even me not knowing and trying something new was better that continuing to relinquish my power to authorities or others trying to control and suppress my will. This power cannot be known until you have the courage to go to the places you fear to go. Fear keeps people from living. And you are either living and growing or decaying…I choose growth after 3 decades of being molded into a Beautiful physical depiction of decay.

I am so thankful and I hope that anyone who has seen my path understands that you and only you can heal yourself! You and only you have the power to do so! Yes, there are those that can help you remember who you are, but it is ultimately you that needs to choose natural life or synthetic. There are no shades of Grey when it comes to the laws of nature. When one comes into the knowing that mother nature is smarter than man… And that you are master nature, nothing can stop you! Everything and everyone else in Mother nature adapts, goes with the flow and trusts its instincts… Why not you? Try connecting with that which you really are! Try remixing that which is false and replacing it with something that feeds your heart…You can overcome anything!Just like I did!

Always know, everything that happens is always for your benefit… You can choose to grow with it or stay mired in hopelessness. This is not to say don't feel the pain and hopelessness…. Feel it all! The only way out is through it! The heights you will soar directly correlate to the depths you are willing to dive…Stay real, my friends!
Blessings and love to you all!!!
My greatest gift to human kind at this date is sharing my journey to self love. Why? Because self love heals all!
My wish is for everyone to know this truth!
Not the fake narcissistic mamby pamby shame and blame spirituality kind…. The real truth. Of yourself… Of who we really are… If the real war against you and why…
Take a look here if you are ready for some deep healing truths and how you can make some serious life changes towards that goal…
My self love journey Playlist
Just remember, all challenges are helped to bring you to your path…
I love you! I hope you love you too!
#phrodiedhere #coffeewithchristie #wombanityawakens


facebook 12,18,18
Here's a video from 1 year later, December 18, 2018.
And photos from December 18, 2018…
And here we are December 18th again, 2019, one day after the home inspection of what might be my new home to help continue the work I have created these past years by following my Heart.
What a difference a day makes, huh? A year? How is this not proof that you should NEVER GIVE UP? NEVER SETTLE! KEEP BELIEVING! YOU'VE GOT THIS!
Are you moving forward or backwards? Always follow your heart no matter what! It WILL lead you to your DIVINE SOUL PATH!
Blessings and Love,
Christie Aphrodite
Please follow and like us: