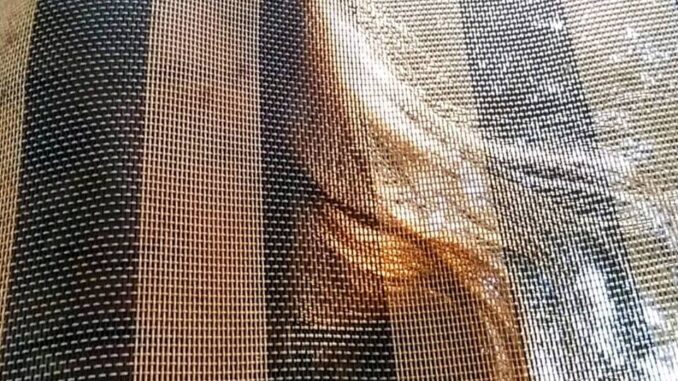 This video is about depression and a new way of looking at it so we can heal ourselves rather than give our power away to other entities that do not have your best interest at heart.
Let this be the motivation you need to move forward! There is nothing wrong with human emotions and there is no fix other than you getting the deep rest you need and listening to the message.
(The below text is "loosly" translated from the above video)
Are you experiencing "deep pressed" emotions and are you in need of a "deep rest?"
Did you stuff those so-called negative feelings down so deep because society told you that there's something wrong with you if you cry or feel sadness?
We're taught that depression is a mental illness or an indication that we're suffering a chemical imbalance in our brain even though there is zero scientific evidence of any chemical imbalances other than those which have been inflicted on people taking pharmaceutical drugs.  On the contrary evidence has arisen proving that the chemical imbalance theory was a lie. 
You can read more about that here: https://chriskresser.com/the-chemical-imbalance-myth/

These unfortunate "zombies" are misled into believing that these drugs will help them cope with adversity. If you have fallen into this trap, all you have done is create a whole other host of problems because depression is not something out of your control, and it's not something that needs to be fixed or pushed aside or erased. It is merely an indicator that your circumstances are not in alignment with your true path.
We start thinking there's something wrong with us that needs to be fixed or changed but change only comes by allowing yourself that "deep rest" to feel and process those "deep pressed" emotions that you weren't allowed to express for whatever reason…namely TRAUMA!
When did it become a mental illness to experience human emotions?
People who suppress their emotions with pills and alcohol are frightened by people like me who DO experience and express them. "Oh my God, you shouldn't feel THAT way!" Really? When I was being programmed to believe that there was something wrong with me that needed to be fixed, I thought, "Oh my God, I need to fight this! I'm supposed to be happy even though I'm feeling something else and I want to tell this person no, but that wouldn't be nice." I eventually learned that what you resist persists and what you embrace you erase. Embrace the pain, anger, and depression. It doesn't mean there's something wrong with you; it signals that there's something wrong around you that you're not
processing, and you need to figure out what those feelings are telling you.
When I figured that out, I stopped trying to push depression away, and instead of using essential oils to try to make me feel better or soaking in a salted flower bath I decided to FEEL the pain and guess what happened; It went away!
I was able to erase It because it had no power over me and I was able to heal the trauma that I had harbored for decades!
So, the next time you feel sad or depressed, use that deep rest to figure out those deep pressed, way down feelings that you forgot about or covered up with drugs, alcohol, jobs, families, even volunteer work.
Stop telling yourself you're not allowed to be human because some doctors, some psychologist or some pharmaceutical company played a commercial and you think you should be running around naked in the daisies and the rainbows with unicorns because you take this little fucking synthetic pill.
I no longer battle with the belief that something's wrong with me because somebody told me I'm not allowed to cry or that I'm not allowed to feel pain after being abused or abandoned or betrayed.
Bullshit!
You're more than entitled to feel it. It';s not only your birthright, but it is also essential for self-growth.
Try giving yourself the love you KNOW you deserve and may not have received at a previous time in your life.
What would you do for your kitty if she wasn't feeling well? What about your children, or grandmother?
Wouldn't you allow them the rest they need to grieve…?
Now it's time to give that to yourself, because if WE don't love yourselves, we won't find it by giving our power away!
It is normal and natural to FEEL…that is who and what we are!
The truth is "they" profit off artificial emotions they create by getting you to hate yourself and others.
Don't fall for it. You are not a disease! You are only at dis-ease for this moment!
I can promise you this…after you give yourself that deep rest you need, and stop resisting what your body, mind and spirit are telling you, you will wake up with a whole new perspective and that suppressed trauma will no longer contain you!
I would also like to add a video I made about depression in 2012 for further consideration. 🙂
Thank you for choosing to spend your time here sharing my journey…you are not alone!
Blessings and Love,
Christie Aphrodite
#phrodiedhere #coffeewithchristie
#wombanityawakens #selflovehealsall
#extremehealingforwarriors
Please follow and like us: