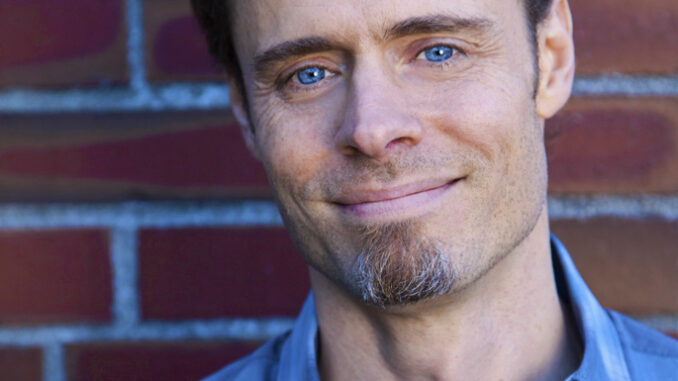 Ayurveda Healing with Todd Caldecott and Christie Aphrodite on Soul Journeys Radio on American Freedom Radio 02-06-2013.
Some of the issues we address in this broadcast:
What are the basic principles of Ayurveda?
The 13 bodily functions that should never be suppressed?
What causes digestive disorders?
How can we reestablish a healthy digestive system?
What causes a sluggish metabolism and how can you kick start it?
Todd Caldecott is a medical herbalist, practitioner of Ayurveda and member of the American Herbalists Guild since 1997. He received his diploma at the Coastal Mountain College of Healing Arts in 1996, and continued his training studying Ayurveda in Vancouver with Dr. T. Sukumaran, and later in India at the Arya Vaidya Chikitsalayam.
In 1997 Todd established a clinical practice in Nelson B.C., and worked with the Harrop Procter Community Cooperative until 2001 to conduct a botanical survey and undertake a study of non-timber forest products (NTFPs) community forests, including sustainable harvesting trials on Pipsissewa (Chimaphila umbellata), Wild Sarsaparilla (Aralia nudicaulis) and Devil's club (Oplopanax horridus).
From 1998 through 2004 Todd was an instructor and Director of Clinical Herbal Studies at Wild Rose College, where he developed a three year clinical program in Western Herbal Medicine.
He is author of the textbook Ayurveda: The Divine Science of Life (Elsevier/Mosby, 2006), and editor of the newly published text Ayurveda in Nepal that summarizes the teachings of Vaidya Mana Bajra Bajracharya and his 800 year old tradition of Ayurveda. Food As Medicine: The Theory and Practice of Food is Todd's third book. He can be reached through his website at toddcaldecott.com which features over 500 pages of free content on natural health and medicine.
Please follow and like us: